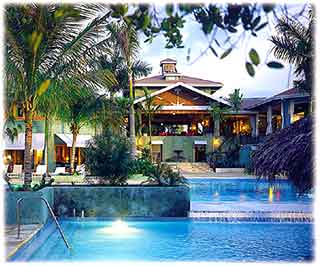 All inclusive Vacations are very popular, because the traveler is assured that the cost will not exceed the planned cost of the vacation. The room, food, drinks are generally included as part of the package but many of them offer additional benefits such as; Entertainment,Spa treatments,Water sports, Short cruises, Tours of the area, Beach games, like volley ball, pool activity, tennis,food tasting, chef and ice carving demonstrations, scuba diving , tennis and even free golf . If the above activities are not included in your price, you can purchase them on the grounds during your stay . Our selection of 360 All Inclusive Resorts,offers many forms of special vacations. All inclusive resorts are offered for couples only and families. Some of them are available for al naturial beaches. Consider, Aruba, Bahamas, Barbados, Costa Rica, Curacao, Dominican Republic, Grand Cayman, Grenada, Jamaica, Mexico, Puerto Rico,St Kitts, St Lucia, St. Maarten, St Vincent, Tobago, Turks & Caicos and US Virgin Islands.
Another benefit that sets them apart is notipping policy. They provide security to be sure only those staying at the resort are on the resort. Special parties like weddings,retirement, etc.

The vacation can be as formal or informal as you wish. Many travelers select this vacation because all that is needed is on the grounds.

A common response of those that choose an All inclusive resort is "they will be back".

In some cases a direct flights are offered to your destination, depending on the time of the year and you may want to consider using your frequent flyer point to book your air travel. If this is your interest, get to us asp so we can coordinate your air tickets with a resort.

If you are considering a vacation with friends, we offer special pricing and incentives and amenites to make your trip very memorable.
A word of wisdom, if you are considering a vacation, honeymoon, reunion business trip, do it as early as you can. It will save you money and offer you more choices.

Below, are some companies we use at this time. If any of these packages are interesting, if you are interested and would like additional information comlete the form below and I will seit back to you.